- Kudzukiri (葛きり・くずきり) -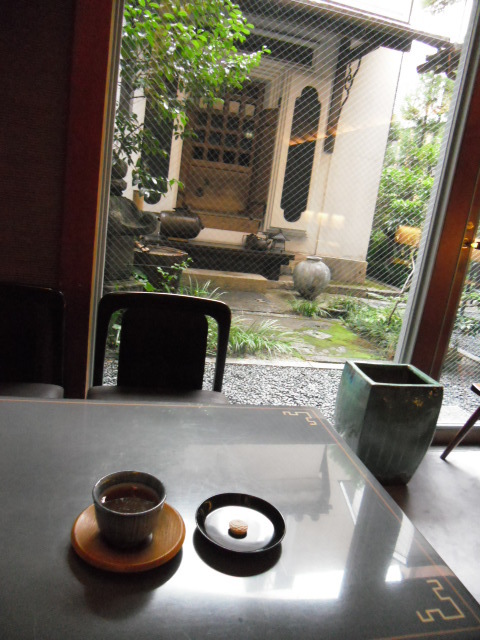 Every time I go to Kyoto, there is one Japanese confectionery shop which I won't miss to visit. They sell their Japanese sweets and you can also sit in and have a cup of tea there. This place is called "Kagizen (鍵善)" located in Gion (祇園), actually a few minute-walk from Yasaka-Jinja Temple (八坂神社).
Their specialty is Kudzukiri (葛きり), kudzu starch noodles with the brown sugar syrup Kuromitsu (黒蜜), a traditional Japanese sweet made from Kudzu (葛; arrowroot). It is refreshing during very hot summer in Kyoto because it's served with ice, see blow pictures. When you eat them, you have to use chopsticks and noodles are very slippery so be careful!